My Next skin for my pack, btw i think i did horrible because the picture i was using was like 3000 by 3000 and i really couldn't use it so i made most of the skin by myself without already-made-textures. Here it is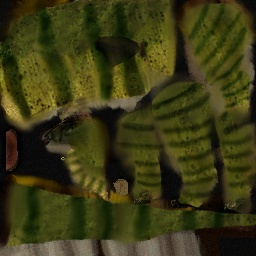 I used alpha channel to remove the crest so yes, it was the best of the hadrosaurs in the game to use. Also can some one put it in-game pls?
Ankylosaurus





Posts

: 493


Experience

: 3137


Reputation

: 37


Join date

: 2011-04-15


Age

: 19


Location

: California



Link to the .tml file with cory
Well... I know which picture you have used because my Para was made from that one.
Step 1. Double the size of Para's/Cory's skin picture so you can have more view into the details.
Step 2. If you see that the base picture is again too large - resize it so that the "body" part of picture fits the size of Parasaurolophus/Corythosaurus body in the skin picture.
Step 3. Use your cloning tool to put textures on skin.
Step 4. Make a copy of skin, resize it to original resolution, convert to DDS, put it in matlib, check ingame for joint isssues and/or 'empty' spaces (I hate when the belly becomes IE white when i use a texture)
Step 5. Continue with step 4 until you have skin that fits your desires.
Takes some time but this is all help I can give here.
Software needed: IrfanView(I love it. It's simple, useful and you don't have to wait for image to load on more advanced ones), Gimp/Photoshop
Allosaurus





Posts

: 1267


Experience

: 4146


Reputation

: 279


Join date

: 2011-03-12


Location

: Hell



Well nice skin there, 8/10

Velociraptor





Posts

: 2207


Experience

: 5525


Reputation

: 34


Join date

: 2010-08-18


Age

: 23


Location

: On the SR2 Normandy flying to Beacon Academy




---
Permissions in this forum:
You
cannot
reply to topics in this forum